Amy Fee
Chair
more
Before moving to Waterloo Region in 2009, Amy worked in Toronto, Regina and Vancouver as a Broadcast News Anchor and Sports Reporter. Amy is a Mom to four wonderful (and very loud) kids and a Waterloo Catholic District School Board Trustee for Kitchener/Wilmot. Amy is passionate about ensuring EVERYONE in our community feels welcomed and included, with a choice in how they want to be involved. Amy is thrilled to be part of the amazing team at Bridges to Belonging!
Sharon Giles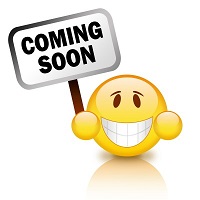 Vice-Chair
more
Subeer Bhandari
more
Hi my name is Subeer and I am thrilled to be part of the Bridges to Belonging board. As a social worker I work directly with kids with autism and their families in Waterloo Region and area. My past experience has been supporting individuals with disabilities and their families in various roles, as a direct support worker, advocate and facilitator. Most recently I have worked alongside individuals experiencing homelessness in our region. I value diversity, inclusion, community and partnership and in my spare time enjoy playing squash, learning martial arts and being outside. Being part of Bridges to Belonging fits well with my value base and gives me an opportunity to make a difference in our community towards full and active participation for the individuals it supports.
Christina Koenig
Secretary
more
I can identify with people who have disabilities as I live with cerebral palsy. I know there are barriers. I believe very strongly that everyone when provided with the right kinds of supports will feel empowered to contribute in amazing ways to our community.
While I have cerebral palsy and my sister is severely effected we were always provided with the supports that allowed us to move beyond our challenges. Today we both live a rich, active and full life surrounded by friends and family and have accomplished many things. For the past 11 years I have worked with people new to Canada. My work experiences have also contributed many examples of what can happen when barriers are removed. A community in which everyone is able to access what is needed to live a healthy and rewarding life is a community I want to live in. I believe very strongly in taking action towards making this a reality.
Taking action on the board for Bridges to Belonging is something I very much look forward to. I can share what I have learned with others as an advocate. What a great opportunity!
Jamie Moffat
 more
Hi! My name is Jamie Moffat and I am very pleased to become a part of the Bridges to Belonging family. I have studied Religion and Culture along with Philosophy prior to attaining my Masters in Business Administration, both at Wilfrid Laurier University, and following through by becoming a Certified Professional Accountant. I have been a part of the Kitchener-Waterloo community, where I live with my wife and two children, for almost 15 years.
I currently manage the accounting function for a local general contractor, and have professional experience working in both Project Management and Recruitment as well. My prior involvement with Not for Profits comes in the form of consulting for small business owners in the community and also being a founding member of Net Impact at Laurier – the local graduate chapter of a global NFP based around promoting sustainable practices in business, both from a humanitarian and economical perspective. I look forward to working hard to further enrich this wonderful community!
I am excited to interact with and learn more about the many wonderful individuals Bridges to Belonging works with, and look forward to putting faces to all of your names.
Fitsum Areguy
more
Hello! My name is Fitsum – though most people call me Fitz – and I'm proud to call Kitchener my home. I've worn a number of different hats in both the public and not-for-profit sector for over 10 years with a focus on health promotion, youth advocacy, and program delivery. I also volunteer with REACH for it, a recreational program for youth diagnosed with FASD, and the Young Carers Project, a research-based community collaborative that is working to mobilize supports for young carers in the Region.
My experiences have helped me understand the different types of barriers to inclusion that many people face. This conflicted with my vision of a community where everyone's life has meaning and purpose, and so in 2014 I joined Bridges to Belonging (formerly Facile WR) as an independent facilitator to work to that end. Though I had to step away from facilitation last year to finish school, I'm excited to return to BtoBe in this new role. With my ground-level understanding of the organization I look forward to ensuring that facilitators can continue to 'work their magic' helping individuals build a life in community.
Jolene Knott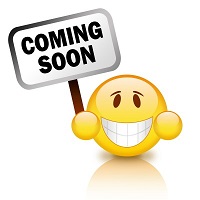 more
Wasai Rahimi
more
I am Wasai Rahimi, and I am passionate in serving people and it is my pleasure to be a part of Bridges to Belonging's amazing team to serve our communities. I have Literature B.A. from Kabul University and I got my diploma in Electrical Engineering Technology from Conestoga College, where I studied Civil Engineering and Management. For over 20 years I have been working with numerous non-profit organizations, here in Canada and overseas. My experience includes roles as Monitoring Advisor, Office Manager, Publications Officer, Project Manager and currently I serve in the Executive position of two organizations: iHelp International and Afghan Association of Waterloo Region. I have been living in Waterloo Region for the past 12 years and I am proud to call it my home. I have taken it upon myself to establish a solid network of community based connections including my participation on the Safe and Healthy Community Advisory Committee as well as 4 additional subcommittees at the City of Kitchener.